Why Do Photos Matter on the Internet?
The people of the internet love photos. Including images on your websites, blogs and social media posts can boost your content's popularity immensely.
Across the board, photos provide huge benefits. Content with images average 94 percent more views than content without, and tweets with images get 150 percent more retweets. Sixty-seven percent of consumers say images are very important, even more so than product information, customer ratings and product descriptions.
Clearly, images matter online. But why exactly are they so powerful? Here are six reasons.
They Help Explain Complex Information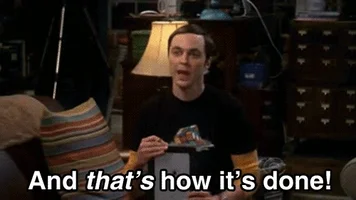 They say pictures are worth a thousand words, and that certainly holds true here. Images can help explain a product, service or concept much better than just words alone.
Visuals help people understand complex information. People who follow directions that include illustrations do 323 percent better than people using directions without them. That's a big improvement.
Images also help sell products. Four times as many consumers would choose to watch a video about a product than read about it. People like to know what it is they're purchasing, and seeing a picture of it online helps them do that.
Most people are highly visual and will understand information much better if it's presented with visuals. That's one reason images matter on the web.
They Grab People's Attention
People have short attention spans, especially when it comes to surfing the web, so you don't have much time to get them interested. If a page doesn't pique a visitor's interest right away, they may click away. After all, there are plenty of other fish in the sea.
A little over half of web users only spend 15 seconds on media websites, according to one survey, so you really don't have much time.
Luckily, the human brain can process images extremely quickly, in as little as 13 milliseconds.
Images of people are especially good at promoting attentiveness. You can even use them to direct people's attention where you want by having the person in your image look or point in that direction.
Well-placed and interesting images can make someone want to stay on your site long enough for you to get your message across to them.
They Make a Page More Visually Appealing
Nobody wants to look at an ugly webpage. Using high-quality photos can help make your site more pleasing to the eye, which will make visitors want to stick around longer.
Of course, the images you use have to look good to have that effect. Make sure your image is in a high enough resolution and that it's relevant to the content on the page.
Make sure you follow web design best practices. For examples, you want your colors to look good together and for the site to be user friendly.
The placement of the image is also important. It should complement and make stronger the main content on the page, not distract from it.
Using a well-placed, high-quality photo on your site can make it very visually appealing and make people want to spend more time browsing it.
They Break up Text
You may have heard that internet users don't really read. Instead, they scan. A lot of web content is optimized to be easy to scan. Images can help with that.
Breaking up text is one method used for making web pages more scannable. Images are a perfect way to do that.
In addition to making the text easier to digest, images also help the reader get an idea of what the page is about without really reading it, one of the goals of making a webpage easier to scan.
Content is different online than in print, and photos really play to the strengths of online content and the habits of most internet users.
They Make Content More Shareable
Including images in your content makes people more likely to share it on social media. It'll perform much better on social media sites, too.
One study found that articles with pictures every 75 to 100 words were shared twice as much as other articles. They also found that Facebook posts with imagery saw over two times more engagement than posts without photos.
So, if you want to create content people want to post to their social media, add images to it. If you want your social media posts to get lots of shares and engagements, do the same.
Photos help social media posts stand out among the countless other pieces of social media content out there and make people more likely to interact with posts.
They Improve SEO
Photos can also improve your rankings in search engines, which can help people find your site.
Describe your photos with short, to-the-point alt text that makes use of keywords, and they'll help to boost your SEO.
Ranking of images on search engines works similarly to how ranking page's work. The file name, image title and alt text should all use similar, but not identical, keywords.
Also make sure your images are relevant to your page, and they'll rank better.
Not only can images improve your site's aesthetics and usability, but they can also make it easier to find on search engines.
Clearly, images rule the web. They help make your content more eye-catching and easier to understand. They help grab and hold on to people's attention. Photos also improve your page's performance on social media and search engines. If you want to boost the effectiveness of your web page, just try adding a few relevant, high-quality images.