How Technology Has Influenced the Marketing Industry
Technology is constantly changing. It seems like almost every day there's something new coming out, and every once in a while, that something makes an especially big splash.
Technology affects practically every industry, meaning workers have to stay on their toes to stay abreast of the latest trends. That's true for marketers, too.
How Technology Can Impact Marketing
The technology that people use in their daily lives is changing. Marketers need to stay on top of those advances, so they can reach people on the devices they spend the most time on. Tech is also transforming the way marketers do business, work together and create strategies.
There are many technological advances that have played in role in changing the marketing industry over the past few years. It's much different than it was just 15, 10 or even five years ago.
Here are five technologies from the last five years that have made the biggest impact:
1. Big Data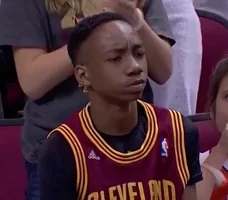 There are more ways than ever before to collect data, and sometimes, it's difficult even to know what to do with it all. For marketers, data can be extremely useful. It can tell you more about your customers, your marketing campaigns and your businesses.
A recent study showed that 44% of marketers use insights from big data to improve responsiveness. Today's technology makes it possible to know more about your customers than ever before. This means you can target ads more accurately to them and even create customized marketing plans for targeting them.
Marketers can also use data analytics to gather information on their campaigns. More thorough data means it's easier to determine what works well and what doesn't and redesign marketing plans accordingly.
2. Artificial Intelligence
The various technologies available have the ability to collect more data than the human brain can even process. That's where artificial intelligence (AI) comes in handy — to find useful patterns and insights in the numbers.
Those patterns and insights can be used for a number of things. Marketers can use them to better target ads and to predict customer behavior. AI programs may even automatically create targeted ad strategies like they do with YouTube and Netflix recommendations.
Search engines also use AI to interpret search queries and bring up relevant results. This means marketers have to consider AI when optimizing their content for search engines.
The world of artificial intelligence is just beginning to take shape. Google, Facebook and other tech companies, big and small, are doing researching in the area — and marketers will have to keep up with the advancements.
3. The Internet of Things
One of the places where all of this new data is coming from is known as the Internet of Things. The Internet of Things, or IoT, is the growing collection of internet-connected devices, which nowadays can be anything from cars to refrigerators to lawn mowers.
Whenever people use IoT devices, it creates the potential for marketers to gather information about their habits, likes and dislikes. And the more connected devices someone has, the more potential ways for marketers to reach people. For example, if someone was shopping for a new pair of shoes on their laptop, they could get an ad on their smartwatch about a shoe sale while they're in the mall.
Companies have already started getting creative with IoT. One innovator tested out a vending machine that users could only interact with via tweets.
4. Augmented Reality
Chances are, you've heard about the recent Pokémon Go phenomenon. If not, you've probably noticed more people than usual walking around seemingly aimlessly while staring at their phones. Pokémon Go represents probably the most successful iteration of augmented reality technology.
Augmented reality refers to technology that combines the real world with a virtual one by superimposing the virtual onto someone's real-life surroundings. A few companies have taken the leap and incorporated this technology in their marketing.
Toys 'R Us tried it out in 2015 with their "find the mascot" game. To play the game, you use a smartphone to find a virtual Geoffrey the Giraffe within the pages of the Toys 'R Us catalog. This encouraged kids to look through the catalog and have a fun time doing it.
5. The Cloud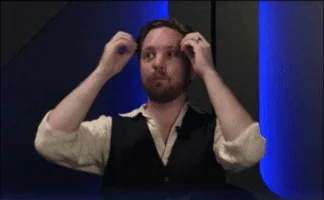 The cloud can help marketers to manage content, organize data and collaborate on projects — all from anywhere in the world.
Marketers must create campaigns that stretch across multiple channels from various social media sites to search engines to blogs. Especially when multiple employees are working on one account, this can get confusing. The cloud allows them to keep everything in one place, so they can roll out a cohesive marketing campaign.
The cloud also provides a place to store all that useful customer and campaign data in a place where everyone can access it. Multiple marketers can use the same data to fine-tune their strategies, and everyone has access to the same information, so they're all on the same page.
Cloud technology is also quite useful when multiple people are working on the same project even if they're in different locations. A copywriter in New York, a graphic designer in Hong Kong and a web designer in Berlin can all stay up to date on each other's work and communicate seamlessly if they're using the cloud.
Technology is changing rapidly, and marketers are adjusting their strategies along with these changes. They have to if they want to stay relevant and continue to reach people. Marketing is a field that is constantly evolving, and technology is causing that shift to speed up.
The technology that's just being introduced today may become a major game changer in the marketing industry tomorrow. For this reason, it's crucial for marketers to stay up to date on the latest technology trends.