How to Utilize a Green Screen in a Marketing Campaign
Green screens are frequently used in movies, the media and video production to create interesting illusions and promote creativity. By allowing a creative director to transport their cast to a location that would have been impossible to get to, green screens allow for more innovation on a smaller budget.
But the use of a green screen isn't limited to Hollywood. Did you know a green screen also has the power to revolutionize your marketing campaign? Let's look at a few ways you can incorporate a green screen into your next marketing strategy.
What Is a Green Screen?
In the most basic sense, a green screen is simply a background screen in a bright shade of green. Using a green screen allows individuals to digitally input images, locations and backgrounds into a pre-shot video. This gives the illusion that the individuals in the video are on location, even when they're in a warehouse or studio.
Although most green screens are bright green, some green screens are actually blue. In the past, green screens were not always green. Some of the first screens were black or even yellow. Today, we stick with the bright green color because it is not found very often in a natural setting.
The green screen sets used in Hollywood and other major productions can become quite elaborate, but there are easier options for small businesses looking to use green screen technology in their marketing. If you plan to use a green screen frequently, you can even get a roll down screen for your office.
Let's consider a few ways you can use a green screen in your marketing campaign:
1. Create a Vlog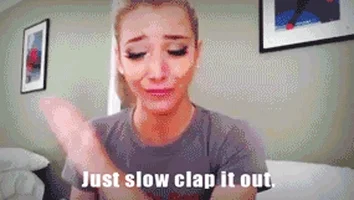 Vlogs, or video blogs, are a great way to share your content in a new way, but vlogs can become boring or uninteresting if the shot is only you sitting at your desk. Using a green screen can breathe new life into your vlogs.
Because green screen technology can set any background behind you, you can get creative about the "settings" of your vlogs. Using a green screen can help your audience become more interested in your posts, increasing your watchers and potentially your number of leads.
2. Shoot Customer Testimonials
Having customer testimonials on your website can improve trust with your target audience. In fact, almost 90% of customers look for reviews or testimonials before they purchase from a company. Shooting customer testimonials can help attract on-the-fence customers and convince them to buy.
Using a green screen with your customer testimonials creates more welcoming and friendly videos. If you use a green screen while filming these customer testimonials, you can then set a background that matches the trusting environment you're trying to create, such as placing the customer in a home.
The use of a green screen allows you to film the testimonials in one location without it looking like you rotated in customer after customer.
3. Feature Product Demonstrations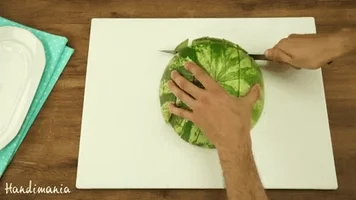 Videos are frequently used to provide product demonstrations to interested customers. Demonstrations can make it easier for interested customers to understand what your product does, how it can help and whether it truly works. But to improve trust with your target audience, you want your product demo video to be as authentic as possible.
The environment in which your product demo video is filmed is important to your audience's trust in you. If the video seems cheaply made or unnatural, clients and customers may be turned off to your products or company. A green screen allows you to select the environment your demonstration is filmed, even if you don't have the means of being there.
4. Film Company Interviews
Interviews with key members of your company can be a great way to build a relationship with your target audience members, but, just like your vlogs, people may not want to tune in if you're simply sitting in an office chair. Getting creative about the locations your interviews are placed can make your videos more interesting.
The use of a green screen can also allow you to make the videos completely unique. When you're doing something differently than your competition, this can help you stand out and attract more customers.
5. Develop a Company Feature Video
Feature videos are a unique tool for introducing your company, team, products and services to your target audience. Feature them on your homepage, in your social media profiles or even host them on third party websites. This can help you attract new leads and convert them into customers.
A company feature video is another way to leverage green screen technology. Because of the creative freedom a green screen can provide, your company feature video will be high-quality and interesting.
Create a New Vision With Green Screen Technology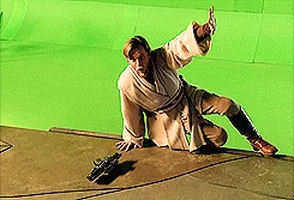 Having a green screen opens many different doors for your marketing campaign. Because you don't need to worry so much about getting to an interesting location to film your shots, you can create higher quality videos.
When you can film in an area where you can control the lighting, sound and ensure strangers don't get in your shot, you're able to create incredibly high-quality and attractive marketing videos.
To start using green screen technology in your next marketing campaign, consider giving one of these five ideas a shot — and don't be scared to get creative. There are many different ways you can use a green screen, so try out these ideas of some we couldn't have dreamed of.