8 Tips for Creating Pricing Lists on the Web
Creating a pricing list for your products and services can seem like a daunting task. It can be difficult to figure out what your competitors are charging and where your prices should hit on the scale. On top of that, you have to figure out how to design the pricing list so it's as user-friendly as possible.
1. Choosing Prices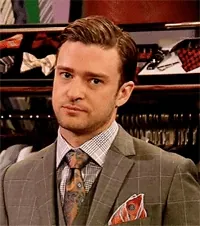 Figuring out how much to charge for your products and services is one of the most difficult parts of coming up with a price list for your website. Be cautious when estimating your costs, because many new businesses will not count all the overhead costs on the table, and thus not charge enough for their products and services.
Make a list of all your products and services
See what your competitors charge for similar items
Factor in your own specifics, such as level of experience — particularly for services — amount of overhead and any staff you need to pay
If you have a firm grasp on the money going out for your business, you'll be better able to choose prices for your products. Be careful here, though. You don't want to set your prices so high you can't compete with others in the same industry.
For example, if you design websites, you'll find a wide range of price points for those services. How does your experience and ability compare to others in the field? What are they charging? Are you overpricing or underpricing your services?
2. Including Images
If you only have a few products to feature, adding images to your price list can grab the attention of website visitors. When studying more than a million articles, researchers found that articles that had more images — one every 100 words or so — got twice as many social media shares as articles without as many images.
Including images grabs the attention of your readers, so if you can include images in your price list, it's smart to do so. One example of a site that utilizes images to effectively push people through their price points is Apple. The iPhone 7 is shown in a 4.7-inch display size, and the Plus is shown with a 5.5-inch display size. The images show the different colors currently available.
3. Don't Hide Prices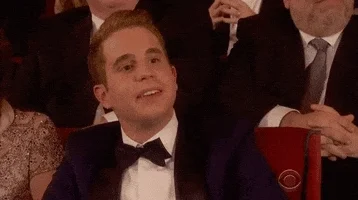 Make the prices on your list easy to find. There are few things more frustrating than scrolling through a site to find prices only to discover you have to fill out a form and get a quote. Even if you are creating a website, where prices can vary widely, try to offer some ballpark prices, rate charged per hour or some set prices. This will allow site visitors to see where you stand price-wise.
It can be tempting to cut your rates when first starting in freelance or artistic-type work. There is a lot of competition out there, and you have to gain experience somewhere, after all. However, if you aren't making a livable wage, there isn't much point in you doing the work. Share your prices, but be smart about what you charge. No one wants to work for $1 an hour.
4. Create a Comparison List
Another good idea is to create a comparison list to show site visitors what types of packages you offer and what they'll get with each one. You could also use a chart to show what you have to offer versus what your competitors offer.
A good example of a comparison chart can be found on MenuDrive, a platform that serves as a point-of-sale system for restaurants. Note how the chart is laid out in a way that is easy to read and compare. The price is listed clearly on two of the plans with an option for a custom plan in the third column. The company has also marked which of the three choices is the best value for their customers.
5. Keep a Master List
You're doing a lot of work getting all your costs together, studying your competition and pricing your products. Even if these elements change over time, you'll want to be sure you create a master list and keep track of this information.
A Microsoft Excel spreadsheet is one easy way to track prices. You can also easily make adjustments. For example, you might create a column for wholesale price, percentage of markup you need on items to cover your overhead and retail price you plan to charge. Then, if the vendor changes the price of the product, you can easily adjust values and pricing without having to do all that legwork over again.
6. Picking Font Color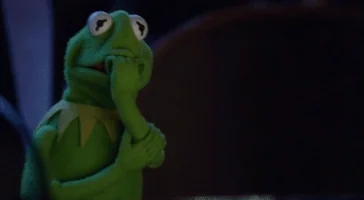 Even the color of the font you use can make a difference in conversions. Did you know that women don't care for the colors gray, orange and brown and are less likely to focus on things that use these shades? Knowing what colors encourage people to buy more and which colors they are drawn to can make a big difference in how effective your price list is. There is an entire psychology behind choosing colors, so you'll want to think that through and do some A/B testing to figure out what works best with your customer base.
A good example of using some color with a pricing list can often be found at spas and salons. These people are either trying to attract male clientele or female — sometimes both. Take a look at Posh The Salon's pricing listing. It offers haircuts and services for both men and women. It uses some blue on this page, because both men and women tend to like blue.
There is some brown, but it is subtle and will likely make men feel the salon is masculine enough for their needs. The rest of the list is in basic black text with an unobtrusive neutral background. The overall effect is very eye-catching and a good case study of how all the elements need to come together for a visually pleasing effect.
7. Descriptions Matter
Even though you are focused on creating a pricing list, product descriptions still matter. Some users will simply look at a photo and decide whether or not to buy. However, some savvy shoppers will carefully study the description and figure out exactly what is offered in the package they are buying.
Try to write using concrete, descriptive words. Paint a visual image for the reader so if they were to close their eyes and not even see the photo, but only heard the words of the description, they would know exactly what the item looks like.
8. Be Flexible When Possible
Be sure you can be flexible with your pricing list. No matter what format you create the list in, you should be able to easily edit the original. For example, if you plan to release your pricing list in PDF format, retain the original Adobe document, so you can make adjustments and create a new document with current prices.
Creating a pricing list can help customers make a quick decision about whether or not they want to do business with you. It takes some time to create an accurate one, but it doesn't have to be a stressful process.