Why You Should Design and Code in Adobe Dreamweaver
One thing all designers have in common is the ongoing search for tools that will make design work easier and more flexible. There are several viable options when it comes to HTML coding software. Some work better than others. While it may be one of the more expensive options, Dreamweaver is also one of the most popular.
Adobe Dreamweaver is often seen as the premier web design and editing tool for web designers. It makes coding simpler and saves time. Although it is still important to understand some basic coding and the nature of the way HTML works, Dreamweaver can take your websites to the next level beyond what you might be capable of designing without a little extra help.
About 28.4% of websites use Adobe Dreamweaver 3 and that doesn't even include those using other versions of the software. It is one of the more popular coding software options available to web designers. It isn't surprising that it is popular since the software has many features that free or cheaper platforms simply don't offer.
Designers prefer Dreamweaver because it has some clear benefits for the user. Here are a few:
1. Code Suggestion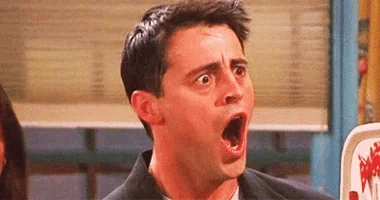 Let's say you are writing some of your code from scratch, but you can't quite remember the correct way to code a specific segment. This is where Dreamweaver steps up and does the heavy work for you with code suggestions.
This feature works when you begin to type an HTML tag — it lists all the available tags starting with that letter. You simply choose the tag you need instead of trying to guess the right tag or having to take the time to go and look it up outside of your design screen.
This is a huge time saver and can help you make certain your code is written correctly. This can also save time going back trying to figure out where your code went wrong. Even if you aren't an experienced coder, the code suggestion tool can be of great help.
2. Ready-Made Templates
Dreamweaver also comes with ready-made templates. These can work very effectively for simple website designs. Start with a template, make a few customizations and you have a site ready to go in a fraction of the time it takes to code one from scratch.
Let's be honest — as designers, we want to create amazing and unique masterpieces each and every time we create a website. But, the truth is, we are often behind on our work and what we most need is a functional website for that new client.
Dreamweaver is an excellent resource for just this — on the fly sites. And, if your coding ability is a bit limited, a ready-made template can help in this area as well. You won't have to figure out code from scratch because the majority of the coding is already done for you with a template.
3. Checking for Lint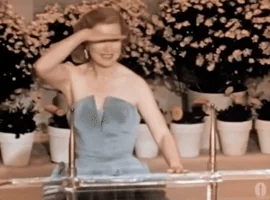 When you write code, errors tend to naturally work their way in — after all, we're all only human. This is called lint, and it is always best to get the lint out of your code. Adobe Dreamweaver has built-in features to help you find the lint and remove it easily.
Errors can make your site buggy and create issues for site visitors you may not even be aware of. Anything that impacts user experience can also impact your bottom line. You can do a sort of code spellcheck on your site. Debugging features will help you spot exactly where the errors are throughout your site and fix them before they impact your site's usability.
4. Dual Views
Dreamweaver allows you to see both the code and how the page looks in a WYSIWYG — What You See Is What You Get — environment at the same time. This can also allow you to toggle between custom coding and ready-made code for your website.
Instead of having to upload the page, go to a browser window, view your work and then click back to the screen with your coding, you can do everything on one page and then check the finished product at the end. This is also a huge time saver for most people.
5. Easy File Management System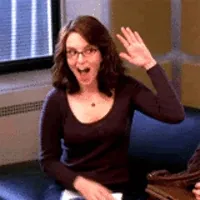 Dreamweaver offers File Manager. This is a system where you can fix file relationships quickly and easily. You can also update links with a simple click of the mouse.
So, let's say you change one of your file names from about-the-people-at-our-biz.html to simply about.html — the links will change throughout your site to match that new file name change. Anything that links to the original will link to the new file name.
However, you do have to make the choice to update links. Don't worry, though. Dreamweaver is so intuitive that it will ask you if you want to update links whenever you make such a change. And, the manager works for any type of file extension, including image files.
6. Browser Compatibility & Content Management Systems
With CS5 and above, Adobe added BrowserLab to their Dreamweaver product. This allows you to view how your site will look in different types of browsers. While most of your visitors likely use Chrome or Firefox, there are some lesser used browsers you might want to check out.
Dreamweaver also works with major content management systems (CMS), such as WordPress, Joomla and Drupal. Right now, it works with those big three CMS, but who knows what Adobe might add in the future. With CS5, you can view the changes in Live View as the coding to your database is changed through Dreamweaver.
As with other types of design tasks, Dreamweaver will also offer you coding suggestions.
While there are a few minor disadvantages to using Dreamweaver, the many advantages outweigh those minor nuisances. These are just six of the benefits of using Dreamweaver to help you design websites. You will likely find many others once you begin using the software on a regular basis.